Build the life you choose with the people you love.
Stacey McLarty, Attorney at Law, offers web-based legal and practical solutions for people whose lives don't fit in standard forms.

Pre-nuptial and Relationship Agreements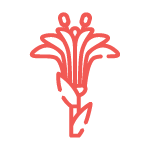 Wills and End of Life Planning
As a licensed Texas attorney with an unconventional lifestyle, I know that standard, traditional legal services don't work for everyone. I am committed to providing people with the creative and flexible tools they need to build a life that suits their unique goals and values.

Our communications are secure and confidential.
Your legal matters will not be discussed with anyone outside this practice unless you agree or it is required under applicable law.

Innovative solutions for modern life
If you're looking for an attorney with a fancy downtown office, expensive suits, and high hourly rates, this is not the lawyer you are looking for.
Stacey McLarty, Attorney at Law, is a web-based law office that harnesses technology to meet people where they are, providing clients with flexibility and convenience. You can consult with your attorney when you are ready, without getting dressed up, looking for parking, or trying to squeeze in a meeting during traditional office hours. 
Dread making phone calls? Most communication can be handled by text and e-mail. For a more face-to-face experience, we can set up a confidential videoconference with real-time consultations and mediations.
Everyone is welcome (even the "normal" folks). You don't have to have an unusual lifestyle to appreciate having a lawyer who listens to you and wants to customize solutions to meet your needs.  If you do walk a less-traveled path, you can have confidence in an attorney who isn't going to judge your lifestyle choices.
If you are in the central Texas area (or a city where I'll be visiting) we can even arrange an in-person meetup at your home or local conference room. 
To request in introductory conference, simply send me a note by clicking below. I'll get back to you as soon as possible so we can look at your options for building your ideal life.
I support all kinds of families and individuals, with a passion for those who take the less-traveled path. 
©2021 Stacey McLarty, Attorney at Law
Stacey McLarty is licensed to practice law only in Texas. The information contained in this Website is provided for informational purposes only, and should not be construed as offering legal advice, or creating an attorney-client relationship between the reader and the author. You should not act or refrain from acting on the basis of any content included in this Website without seeking appropriate legal advice about your individual facts and circumstances from an attorney licensed in your state.  Stacey McLarty, Attorney at Law, is physically located in Austin, Texas and meets with clients by appointment only.